A New Review of Time and Again

American composer Bruce Babcock's Time and Again, a piano sonata in four movements, was composed during the COVID year 2020 for pianist Anna Kislitsyna, and is included on her 2022 Navona Records release, Piano Spectrums: New Works for Piano.  In four movements, Disquietude, Tarantism, Resolve, and Post-Haste, Babcock's sonata traces, with steely clarity of compositional function and narrative purpose, his take on the pandemic, examining four stages of humanity's apprehension [...]

Review of PIANO SPECTRUMS

ANNA KISLITSYNA - Piano The inimitable pianist Anna Kislitsyna brings much emotion and care to these modern pieces, where the artist adapts to each composer's distinct vision with incredible proficiency that can be both tender and firm. The final track, "Time And Again", by Bruce Babcock, rumbles cautiously before moving swiftly with a hypnotic and gripping demeanor. A truly exceptional solo piano listen, Kislitsyna makes the most of each track, [...]

Debussy Trio at Mason Home Concerts 2/12/21

John Stodder for L.A. Opus Mason Home Concerts February 12, 2021 On one unseasonably warm February night in West LA the Debussy Trio presented a concert of six compositions by living composers—Don Davis, Bruce Babcock, Gernot Wolfgang, Todd Mason, Bruce Broughton and Ian Krouse—that left the audience wanting more. It shouldn't be such a rare experience for new classical music to sound fresh and emotionally relevant, but every piece delivered [...]

"Watcher of the Sky" a "real gem."

The quartet "Watcher of the Sky" by Bruce Babcock, (from the Navona album Playing on the Edge by the Sirius Quartet) an American composer appreciated by Copland, is a real gem. In fact, his writing is very reminiscent of that of the American neoclassical period. Luciano Feliciani, Kathodic Webzine

Time, Still – Review

(on Time, Still) Performances are polished to an immaculate, glowing sheen, sonics transparent and sumptuous. (Saxophonist Doug Masek gets an especially gorgeous sound out of his instrument.) The music itself is buoyant, cheerful, active, melodious, and welcoming . . .

Be Still – Review

By Casey Cook, judge, The American Prize

What is truly remarkable about Bruce Babcock's Be Still (especially as masterfully performed by The Crossing on their album Evolutionary Spirits) is the juxtaposition between the simplicity of the text and the multitude of emotions and images he is able to summon.

Time, Still – Review

By Donald Rosenberg, August 2015

You might not expect a composer who has contributed to such action films as Die Hard and Lethal Weapon to be as comfortable in the, shall we say, less driven world of chamber, vocal and choral music. Then again, Bruce Babcock is an unexpected composer, as this disc of his music, entitled 'Time, Still', reflects in striking ways.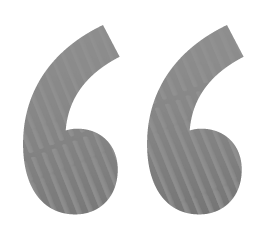 An impression of musicality which is very pleasant, indeed… a convincing sense of an overall mood… knows what he wants … sure of what he's doing.
"Settings of three Rilke poems (Initiation) … evoked poetic colors rare for the philosophical changes of the life journey." (Sung by Jonathan Mack, Los Angeles Music Center Opera)
"The work (Event Horizon) opens with unsettling and eerie string writing against brass. It has a serial feel and is the most atonal of the pieces on the album (think some of Goldsmith's Alien score)."
STEVEN A. KENNEDY, CINEMUSICAL
On Event Horizon
"Bruce Babcock's affecting, retro-Beethoven-ish The Present Moment . . . a committed performance by the Altius Quartet."
LAURENCE VITTES, GRAMOPHONE
On The Present Moment
"Bruce Babcock's tonal and engaging The Present Moment opens the disc.  A motivic idea is used as a unifying factor to provide a moment of reflection and commentary before it moves into a new expression and development in this 12-minute work.  A beautiful thematic line is featured in the beginning with an exciting more rhythmical idea to provide structural interest to this often-gentle work."
STEVEN A. KENNEDY, CINEMUSICAL
On The Present Moment
"Unremittingly edgy, American composer Bruce Babcock's 2019 Alternative Facts for Solo Piano captures, through pianistic devices of virtuosic clarity and torturous rhythmic schizophrenia, American angst since Donald Trump's surprising ascension to the presidency in 2016. Performed by Grammy and Emmy winner Gloria Cheng, Babcock captures the nerve-shredding yin and yang of a democracy on the edge."
Daniel Kepl
On Alternative Facts
"This release has been a revelation, especially with such exhilarating performances. Bruce Babcock's Watcher of the Sky (2018) is a bracing, if brief suite celebrating the sesquicentennial of astronomer George Ellery Hale, with whom the composer's grandfather worked. The four movements mark key events in his career, culminating in 'Palomar', the site of Hale's great 200-inch reflecting telescope."
GUY RICKARDS, GRAMOPHONE
On Watcher Of The Sky
"The lyrical "Soliloquy" by Bruce Babcock (composed for James Galway) received a relaxed rendition from Lisa Edelstein."
THE LOS ANGELES TIMES
On Soliloquy
"Soliloquy soars and flutters, at once insistent and inquisitive."
FLUTIST QUARTERLY
On SoliloquyM
"Babcock has a unique and very pleasant voice."
THE SANTA BARBARA INDEPENDENT
"Mr. Babcock's Pacific Serenades Trio (for clarinet, viola and piano, 2003) featured a multitude of original ideas matched by a keen sensitivity to the color and character of his chosen instruments. Listeners rejoiced in the perky, quirky spirit of this superbly crafted piece."
THE SANTA BARBARA NEWS PRESS
On Pacific Serenades Trio
"Haunting strings, sharply syncopating brass and rattling percussion … created a tense modernistic excitement."
THE KANSAS CITY TIMES
On Event Horizon
"Bruce Babcock, another impressive composer featured here (Evolutionary Spirits – The Crossing) , is known for his expressive and vibrant sound . . . Surprisingly, his composition is called Be Still and it reflects on the meditative nature of music listening . . . whilst only eight words from the psalm (Psalm 46.10) are used."
Ona Jarmalavičiūtė, CLASSICAL MUSIC DAILY
On Be Still
"Bruce Babcock is knowledgeable, studied, and in command of his art. He is an exceptional composer, orchestrator and arranger."
"It was an Argentinian poet that said, 'Genius is the one who knows how to select his influences.' You have very well selected your influences."
"I hear a bit of the Viennese in that boy, and I refer of course to both the First and Second Viennese Schools."
 "I am enormously grateful for your work on "Murder, She Wrote" and feel it made an enormous difference to so many of our shows."
"Event Horizon is wonderful…a terrific sense of the orchestra."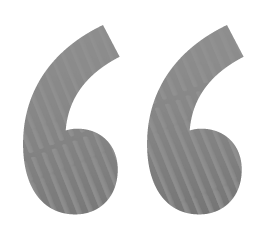 Bruce, this (Event Horizon) is spectacular! Transcendent, and your use of the orchestra is unparalleled.
"WOW! Just loved this ("irrational exuberance"), Bruce! And "Send Me Anywhere" is absolutely gorgeous – I'd love to hear this live."
"First of all, great title! What a lovely piece of music—just beautiful, Bruce. So thematic, and it really has a great flow of ideas that all work together so well."
"I love your piece. Nice to know that someone is out there still writing for the alto sax."
"I loved the piece when I first heard it, and I love the piece with the fabulous video. Just perfect, all around."
ALEX SHAPIRO
Composer, Symphonic & Concert writer member on the Board of Directors of ASCAP
"Great Piece! Great Performance! Riveting video! Congratulations! Really special!"
MIKE LANG
jazz pianist, composer & legendary Hollywood session musician
"Very nice combo of off-kilter rhythms and imaginative polytonality."
TODD MASON
Juilliard grad, Los Angeles-based composer
"Stunning performance of a gripping piece."
PAUL GIBSON
Los Angeles-based composer
"Seriously, inventive, inspiring composition, and Gloria played the hell out of it."
BRUCE MILLER
stellar veteran Hollywood composer & arranger
"This is phenomenal, and SUCH an important and timely piece."