The American Prize – Honorable Mention, Instrumental Chamber Music
Share this post:

So here is some more good news, announced yesterday. I was awarded Honorable Mention, out of 29 finalists, in The American Prize competition, Instrumental Chamber Music category for my string quartet "The Present Moment."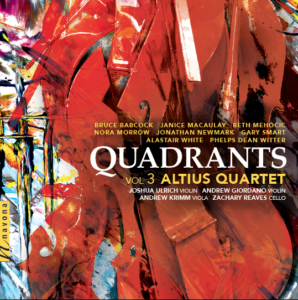 "The Present Moment" was recorded by the Altius Quartet for their Navona album Quadrants Vol. 3.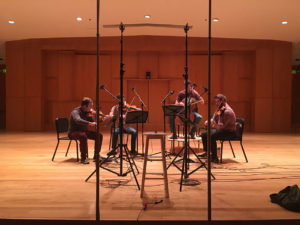 Related Posts
We recorded last night at Thayer Hall, The Colburn School, with Hila Plitmann & Marcia Dickstein, with Fred Vogler and [...]

The piece was composed specifically for her solo album from Navona, to be followed by a Weill Hall at Carnegie Hall solo recital.

Casey Cook, Founder and Artistic Director at Artifice, Operations Coordinator at Chorus America and Musician in Residence at American University, and one of the American Prize judges, had some very complimentary words to say about "Be Still".