For Your Grammy Consideration – Best Contemporary Classical Composition
Share this post: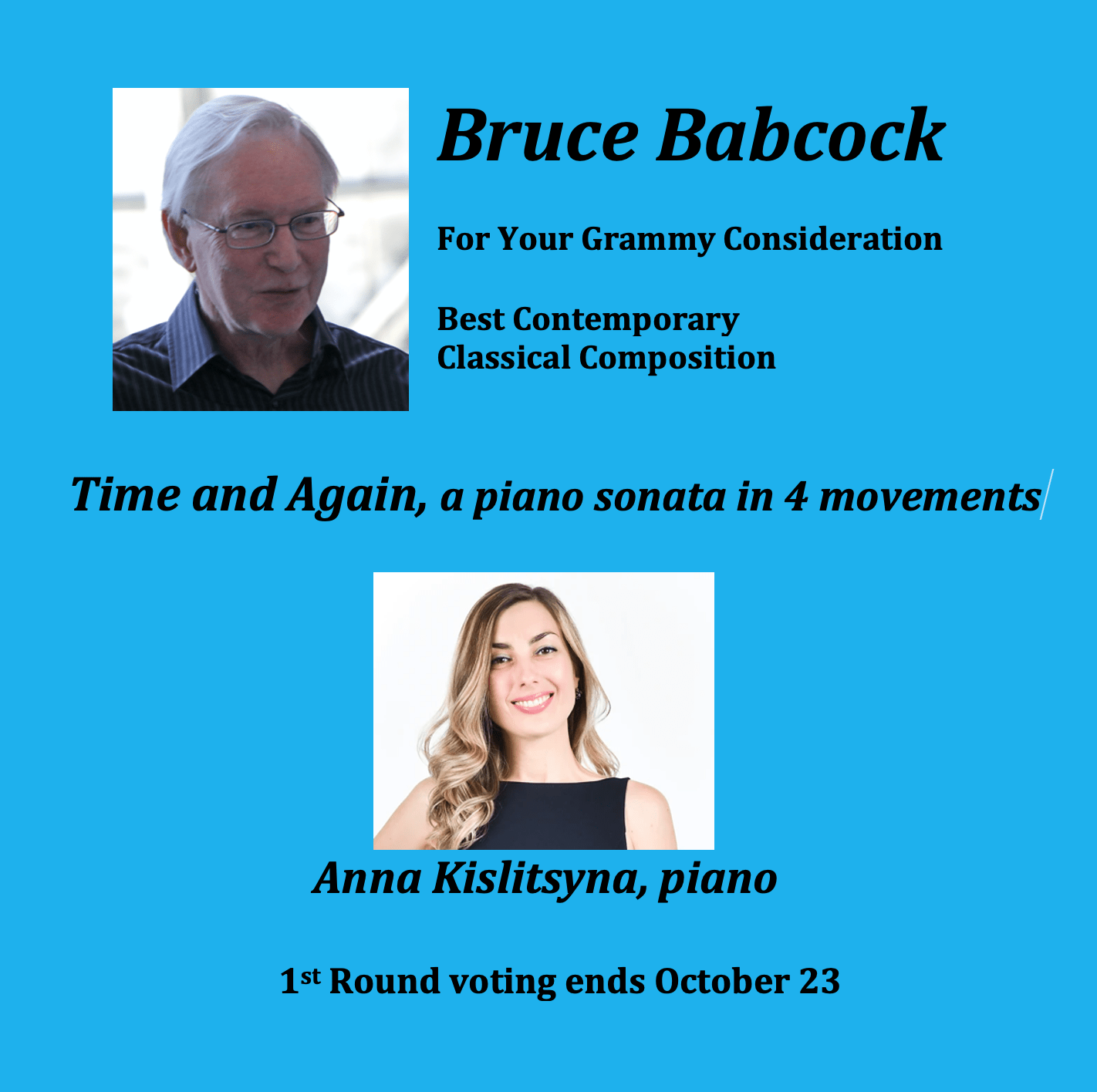 "Time and Again" is a piano sonata in four movements composed for my friend and colleague Anna Kislitsyna. The word "Time" in the title refers to the extraordinarily surreal pandemic year of 2020, and the word "Again" refers to my second opportunity to work with Anna. Anna and Ovidiu Marinescu recorded my sonata for cello and piano, Imagined/Remembered for Navona Records, and performed it at Carnegie Hall in 2018.
Having never composed music during a global pandemic before, the movement titles reflect the strangeness of what became our new normal.
First, an opening movement characterized by a feeling of disquietude, followed by an odd tarantella. A tarantella was thought to be a cure for tarantism, a psychological illness characterized by an extreme impulse to dance, prevalent in southern Italy from the 15th to the 17th century, and widely — but erroneously — believed at the time to have been caused by the bite of a tarantula.
The third movement provides a calm and reflective respite from the storm, followed by a frantic and fast fury away from — or towards — the unknown future.
— Bruce Babcock
Related Posts
A nice mention from Violinist.com linking to my piece NEVERTHELESS  […]

Trio Casals (Ovidiu Marinescu, cello, Anna Kislitsyna, piano, Alexandr Kislitsyn, violin) have a new album to be released on August [...]

This piece was recorded by the brilliant pianist Robert Thies at The Bridge in Glendale in 2013 […]