The Altius Quartet will be performing my piece "The Present Moment"
Share this post: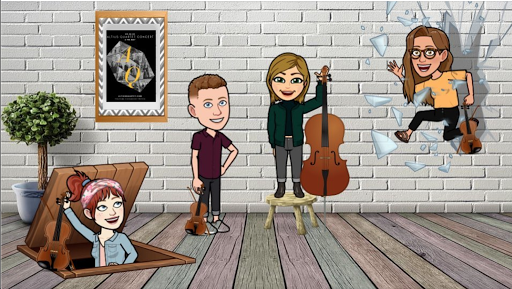 Wow! Great news from the Altius Quartet. They will be performing my piece "The Present Moment" on Sept 20 at 6 p.m. MDT. 
Thanks, Altius!
Join us on Sunday, September 20 at 6pm MDT for our premier concert with the new AQ! We're excited to be debuting new members Allyson Stibbards and Hannah Kennedy with an eclectic program of tunes new and old. Music by Bruce Babcock, Shostakovich, and Libby Larsen 🎶
Related Posts
We recorded last night at Thayer Hall, The Colburn School, with Hila Plitmann & Marcia Dickstein, with Fred Vogler and [...]

The piece was composed specifically for her solo album from Navona, to be followed by a Weill Hall at Carnegie Hall solo recital.

Casey Cook, Founder and Artistic Director at Artifice, Operations Coordinator at Chorus America and Musician in Residence at American University, and one of the American Prize judges, had some very complimentary words to say about "Be Still".